The time has come — the time for gift guide overload. I debate every year whether or not I should do them but they can be quite helpful…and I figure, if I can help you find the perfect gift, I might just do all my holiday shopping while blogging at the same time. Two birds. One stone. Good stuff. First up on the list…super awesome gifts for under $100. Budget-friendly has never looked more chic…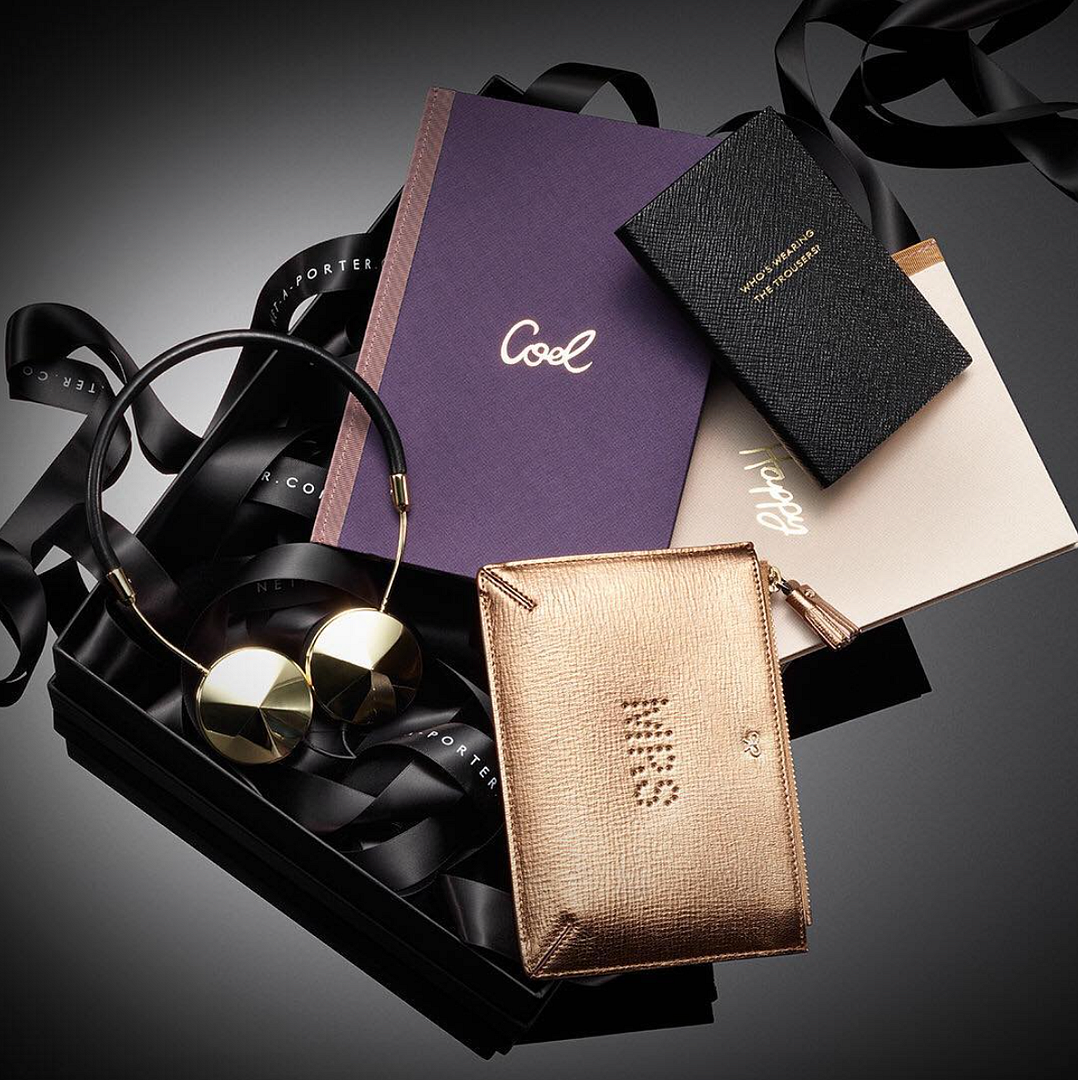 Every time I do one of these gift guides (regardless of the theme…unless it's geared towards what to buy for the guys) I always choose things that I would like to receive as a gift. I'm not just throwing random products at you for the hell of it. These are all pretty badass options and if you don't have to spend a fortune showing your friends and family you love them, THEN DON'T.
I keep the sleeper / duster bags for almost all of my shoes and handbags…but not everyone is as crazy as I am. So for those who need to protect their kicks or just get organized, this shoe organizing bag set is the perfect gift.
Know a fashion enthusiast traveling to New York, Paris, Milan, London or Sydney any time soon? My number one priority while traveling is to find the coolest stores in the city I'm in, and if you have any friends who feel the same way, the LUXE City Guides Fashion Gift Box is the way to go.
Those who prefer to booze in style should get their hands on the Alexander Wang flask case. Discretely getting wasted has never been so fashionable.
Once you move out on your own, you pretty much start from scratch in the ornament department. It takes years to collect all those tree baubles you had growing up. You gotta start somewhere, and what better place to start than with some CHAMPAGNE ORNAMENTS?! (PS. There's other cute ornament sets from the same brand, Bombki, on Net-a-Porter…all under $100 too!)
I don't know anyone who doesn't love cashmere (and if you happen to be one of the few then WHO ARE YOU?!) so for those who like to cozy up in style, a cashmere beanie should be your best friend.
My nail polish collection is officially out of control, but at the same time I can never seem to have enough. Jin Soon is hands down one of my favorite brands and this is such a great festive set to give (to someone else or yourself!) this year.
This is actually one of the most gorgeous bottle stoppers I've ever come across. If you want to take your gift to the next level, add a nice bottle of wine or a wine of the month club with this. That way, you'll be the go-to call when that person is ready to drink up!
It's not like these balloon dogs are new news but I just love how random they are. Who needs a piggy bank when you can have a BALOON DOG BANK? (Also comes in pink and other animals if silver and / or dogs aren't your thing…)
One of my go-to gifts for giving (and receiving) is a coffee table book, specifically of the fashion variety. And who doesn't want to look at pretty models and editorials on their day(s) off? Harper's Bazaar Models is one of my favorites.
Giving the gift of PROENZA has never been more affordable. I'm obsessed with these new alphabet enamel pins they released. Although technically they're supposed to go with the perforated PS1, not everyone has a spare $1500 to complete the gift. A cool pin to personalize your accessories is just as awesome.
Another way to customize your bag is with a bag charm or keychain. The Fendi fur monstershave been all the rage but thankfully there's a more affordable option, and Barneys has 7 color choices for this Adrienne Landau pom-pom!
Last "ways to dress up your handbag" option (promise!) but how can you not smile at the Anya Hindmarch stickers? (especially this one!) I actually put one on my wallet a few months ago (an idea for those who don't want to commit to stickers on a handbag).
Although it's not small business Saturday just yet, that doesn't mean you can't give the gift of LOCAL LOVE right now. C/FAN has been one of my Chicago favorites for a long time now and these envelope sleeves are ideal for a laptop, iPad, work documents or just as an oversized clutch.
I'm not sure if I'd actually use a handbag poncho but the idea is kind of hilarious. If you know someone who frequently happens to wear the wrong handbag for the weather, then they're the perfect candidate for this!
For my fellow coffee drinkers and dog lovers…this Bitches mug is pretty amazing, don't you think?
And just because it's an unnecessary (although maybe quite necessary) luxury — how about a cashmere eye mask? I bring one of these every time I travel internationally…although I think my face would be much happier with the cashmere variety on an 8+ hour flight. Wouldn't yours?
—
That's all for now, friends. Hope your holiday shopping goes swimmingly this year. Check back for more gift guides and sale alerts. Trust me, you don't want to miss these! And you can shop all these under $100 gifts by clicking the images above or below. Easy as PUMPKIN pie.
http://chicityfashion.com/under-100-gift-guide/